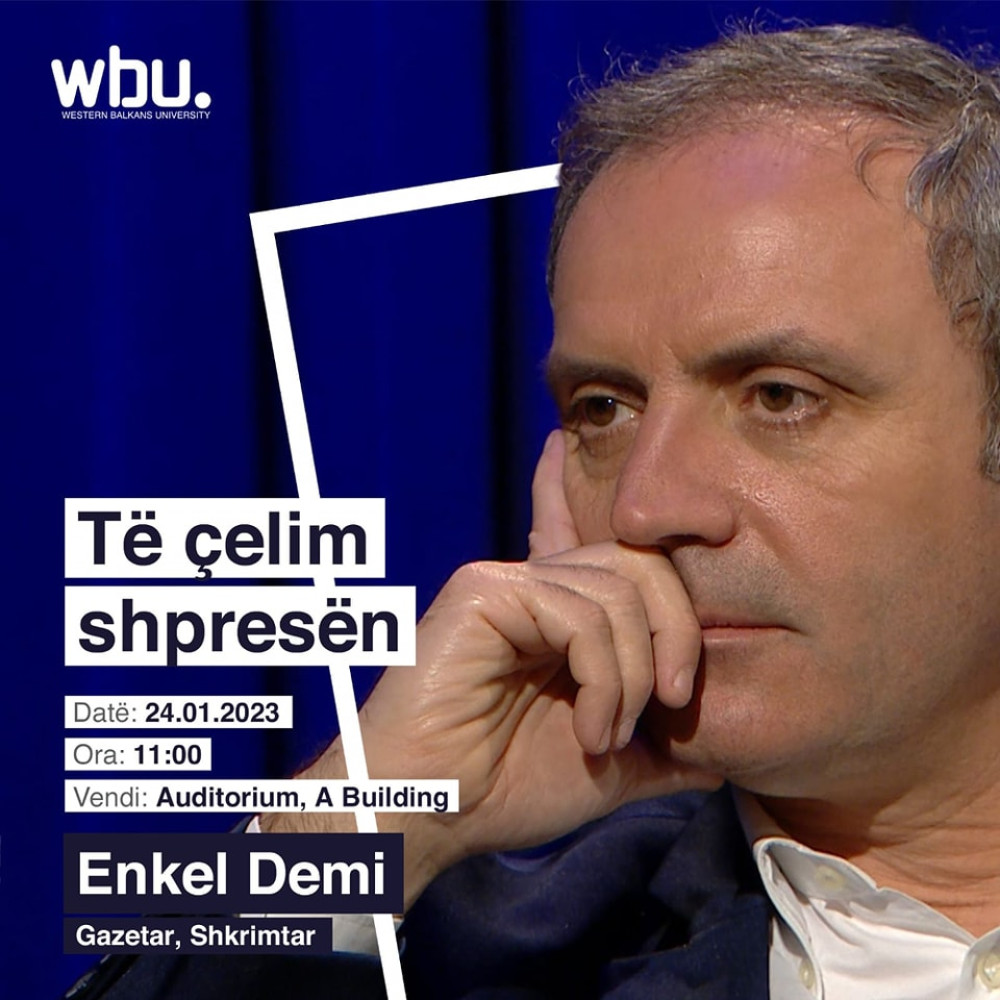 "Invited Talks-Think Big!" is called the newest session of meetings between students of
"Western Balkans" University and professionals of different fields.

The Dean of students organized on January 24th, the first meeting entitled "Let's ignite hope" where the special guest speaker was the journalist and writer Mr. Enkel Demi, known by the artistic name Tom Kuka.

During a warm and friendly conversation, Mr. Demi shared with the participants his view on life, dreams, hope, the strengths of youth, and the opportunities for change and development. He shared with the students his personal experiences, and the importance of the positive approach but also the recognition of reality together with the challenges that life brings.
Speaking about the models presented to the public, Mr. Enkel Demi invited the students to do their best in conveying quality and selecting it.

His message to the students was that everyone is free and has the right to choose whomever they want as their role model; on the other hand, it is important that the models presented to the general public have norms and standards that do not overpass legality.