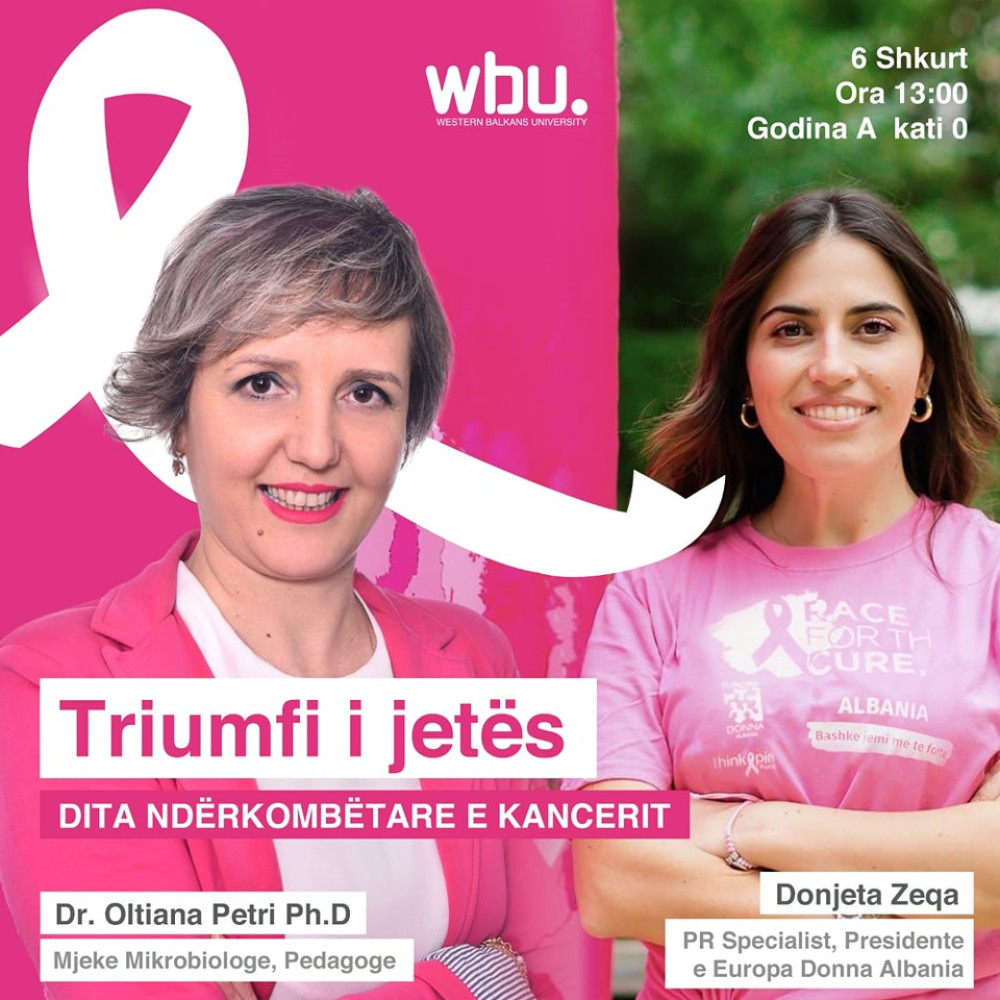 On February 6th, 2023, on the occasion of "World Cancer Day", the Dean of Students organized an informative seminar entitled "The Triumph of Life". This activity is part of the newest session of meetings between students and professionals called "Invited Talks - Think Big!".

The guest speakers in this activity were Dr. Oltiana Petri PhD, microbiologist and lecturer, and Mrs. Donjeta Zeqa, a Public Relations Specialist, President of Europa Donna Albania (part of Europa Donna - European Breast Cancer Coalition).

Dr. Oltiana Petri, one of the people who battled cancer and won, shared her experiences, challenges, and adviced about this disease with the students of Western Balkans University.
She emphasized the importance of getting informed and sharing the information with others as an opportunity to save lives.

Donjeta Zeqa, a strong activist in the battle against cancer, asked the students to join in the effort to reduce cancer in the world, as well as the student activism in the various campaigns that are organized for awareness and support.

She promoted equality in receiving the necessary help and called for cancer control to be one of the priorities of health policies in our country.