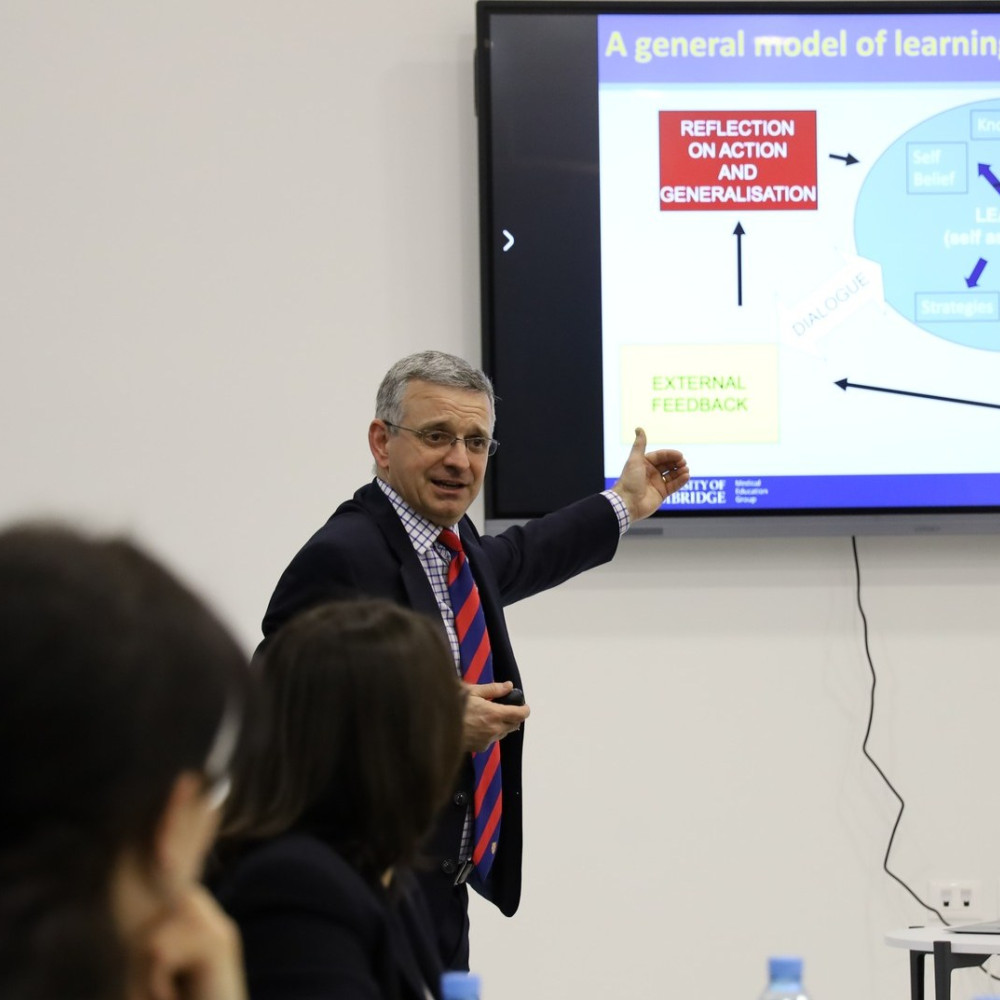 At Western Balkans University, a workshop on the design and design of medical curricula was held on February 23, with the participation of Mrs. Cheryl France, Chair of the University of Cambridge Medical Group, Dr. Mark Lillicrap, and Prof Richard Tunstall.

Special emphasis was placed on curriculum development, learning techniques, and different approaches used to promote learning.
The University of the Western Balkans is collaborating with the University of Cambridge, with the aim of preparing students at a European level.

In the interview given to ABC News Albania Dr. Mark Lillicrap says that a lot of work is being done with the curricula in order to be more advanced and to produce successful doctors in Albania.