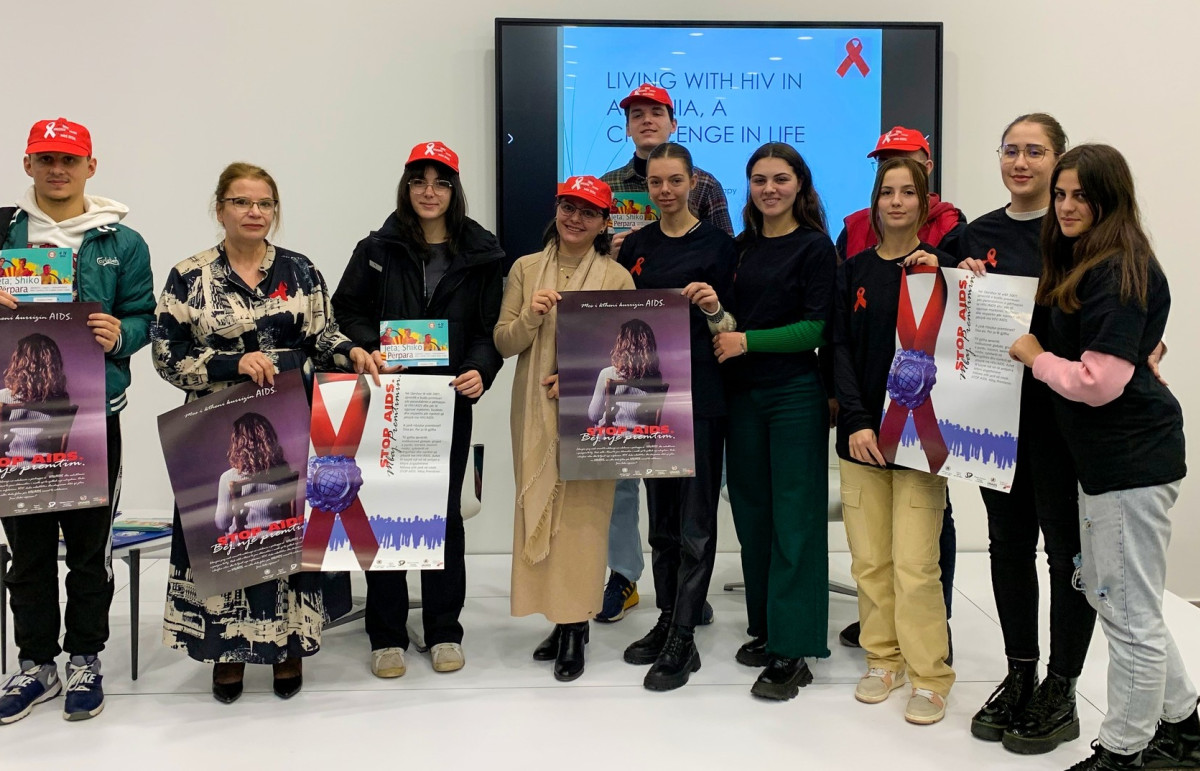 The special guest speaker of the event was Mrs. Olimbi Hoxhaj, the Executive Director of the Association of people with HIV/AIDS in Albania.


Mrs. Hoxhaj shared her personal experience as a person who has lived with the virus for years; the challenges she has faced, and the hard work she has done for all the people living with the virus.


The students present in the seminar experienced a lot of emotion during the explanation of stigmatizing and discriminatory situations experienced by people living with this virus.


At the end of the seminar the students expressed their desire to be part of the anti-stigma and anti- discrimination campaign lunched by the association of people with HIV/AIDS.