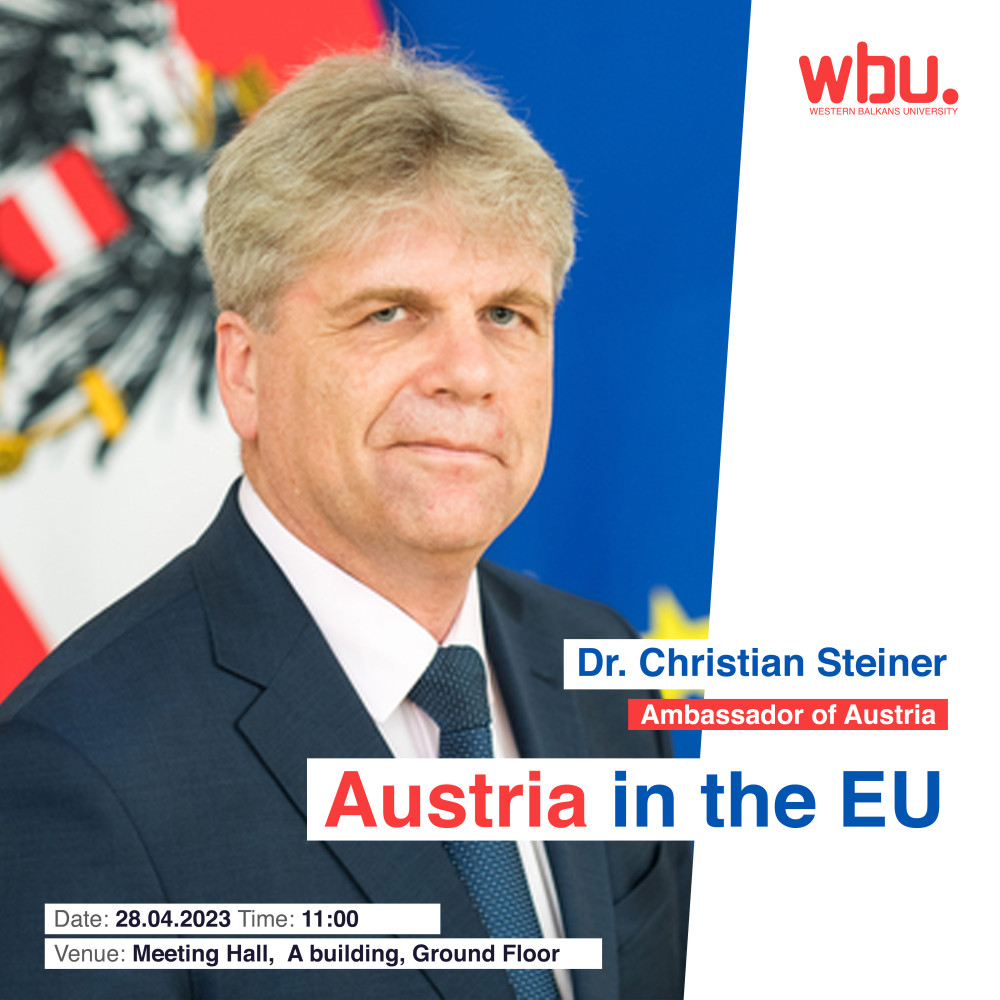 The Ambassador of Austria, Dr. Christian Steiner, will visit Western Balkans University premises on 28.04.2023.


Ambassador Steiner will talk with WBU students on the topic "Austria in the EU".

Albania and Austria have a historical friendship, and Austria is one of the biggest supporters of Albania in the integration processes of the European Union.