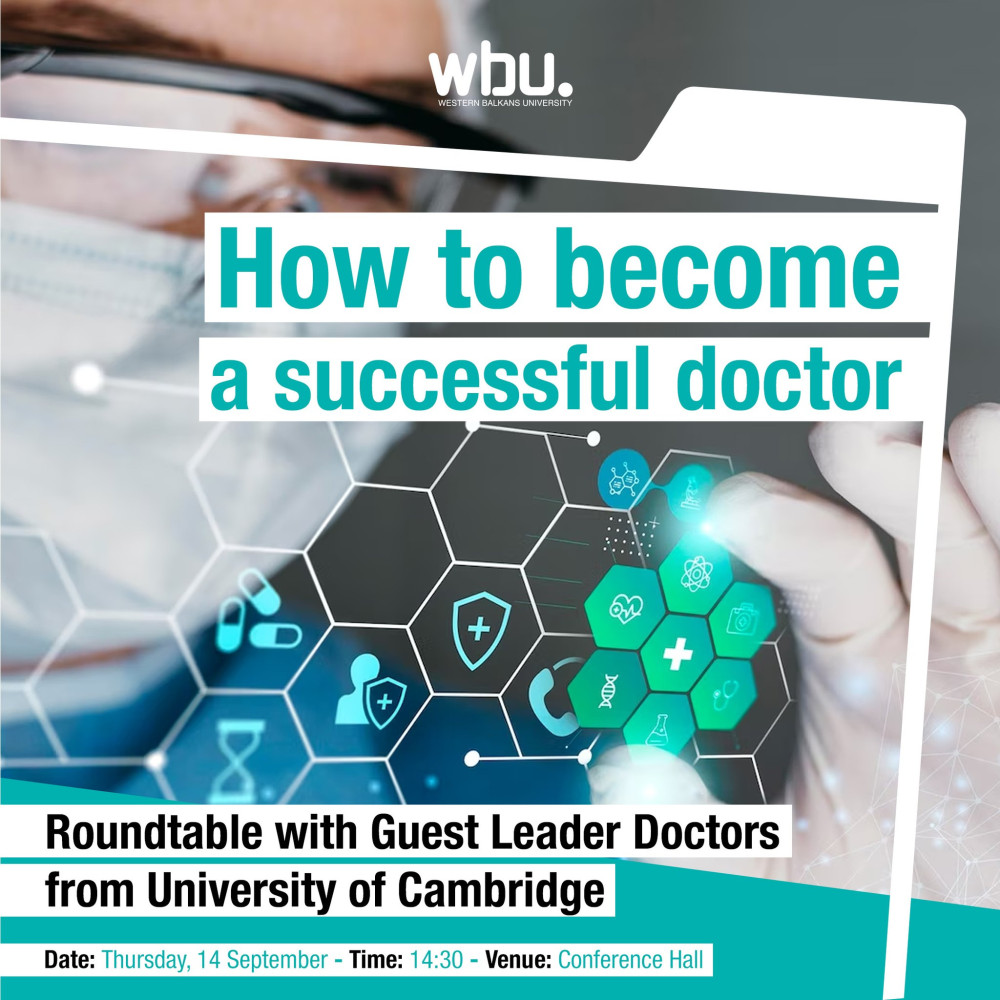 Western Balkans University is hosting a roundtable discussion titled "𝐇𝐨𝐰 𝐭𝐨 𝐁𝐞𝐜𝐨𝐦𝐞 𝐚 𝐒𝐮𝐜𝐜𝐞𝐬𝐬𝐟𝐮𝐥 𝐃𝐨𝐜𝐭𝐨𝐫".

The event will be chaired by Associate Professor Iris Allajbeu, who holds positions at both the University of Cambridge in the UK and Western Balkans University.

Distinguished professors from the University of Cambridge will be featured as guest speakers at this roundtable discussion.

• Prof. Fiona J. Gilbert, University of Cambridge
• Dr. Fleur Kilburn-Toppin, University of Cambridge
• Dr. Nuala Healy, University of Cambridge
• Dr. Elizabetta Giannotti, University of Cambridge
• Dr. James Tanner, University of Cambridge

In this roundtable discussion, esteemed professors will share their experiences in the field of medicine and discuss contemporary teaching methods.

Western Balkans University is working closely with the University of Cambridge on the establishment of an advanced medical school in Albania, which will be innovative in many aspects, including curriculum design, teaching in English, and the integration of theory with practical experience within the country's largest hospital network, including American Hospitals and Hygeia International Hospital.