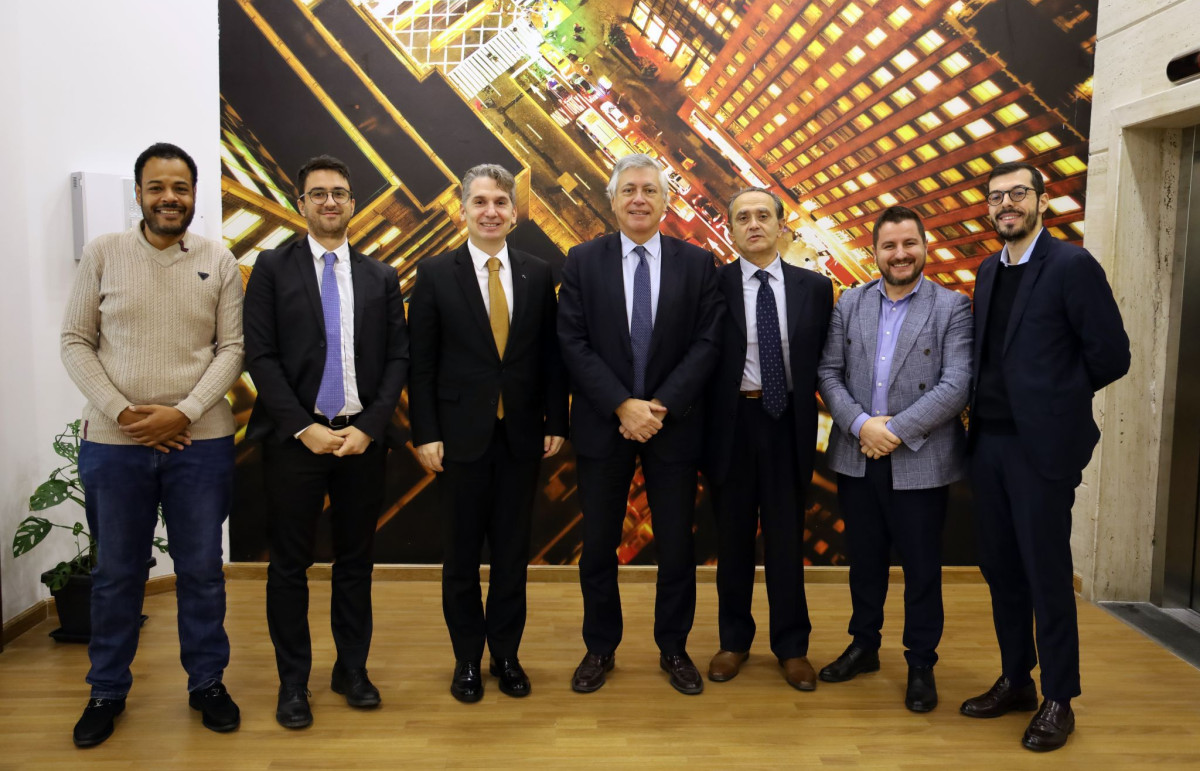 The President of Western Balkans University, Prof. Dr. Ferdinand Gjana, welcomed a delegation from the University of Foggia, with Prof. Lorenzo Lo Muzio as the head of the delegation.

During the meeting, Prof. Gjana gave an introduction of the programs and opportunities available to Albanian and international students at WBU. He also shared information about the partnership with the American Hospitals group, which is the largest hospital group in the region.

Both universities have expressed their interest in closely cooperating on technical medical sciences, medicine, dentistry, and other common fields. The leaders of both institutions have agreed to approve a cooperation memorandum and develop joint research-scientific projects. They have also discussed the opportunity of offering dual degree programs for Albanian and international students, which would enable them to integrate quickly into the European labor market.

During their visit, the Italian delegation had the opportunity to explore the facilities and laboratories of the Western Balkans University in great detail. The delegation was able to learn about the cutting-edge research being conducted at WBU and the advanced technological equipment used in the laboratories.

After the university visit, the delegation went to Hygeia Hospital, where they were warmly welcomed by the hospital's management. The delegation was given a comprehensive tour of the hospital, where they were introduced to the latest medical technologies and state-of-the-art infrastructure. The hospital's leaders provided detailed information about the hospital's capacity and the various medical services it offers to its patients. The delegation was impressed by the high standards of care and professionalism exhibited by the hospital's staff.