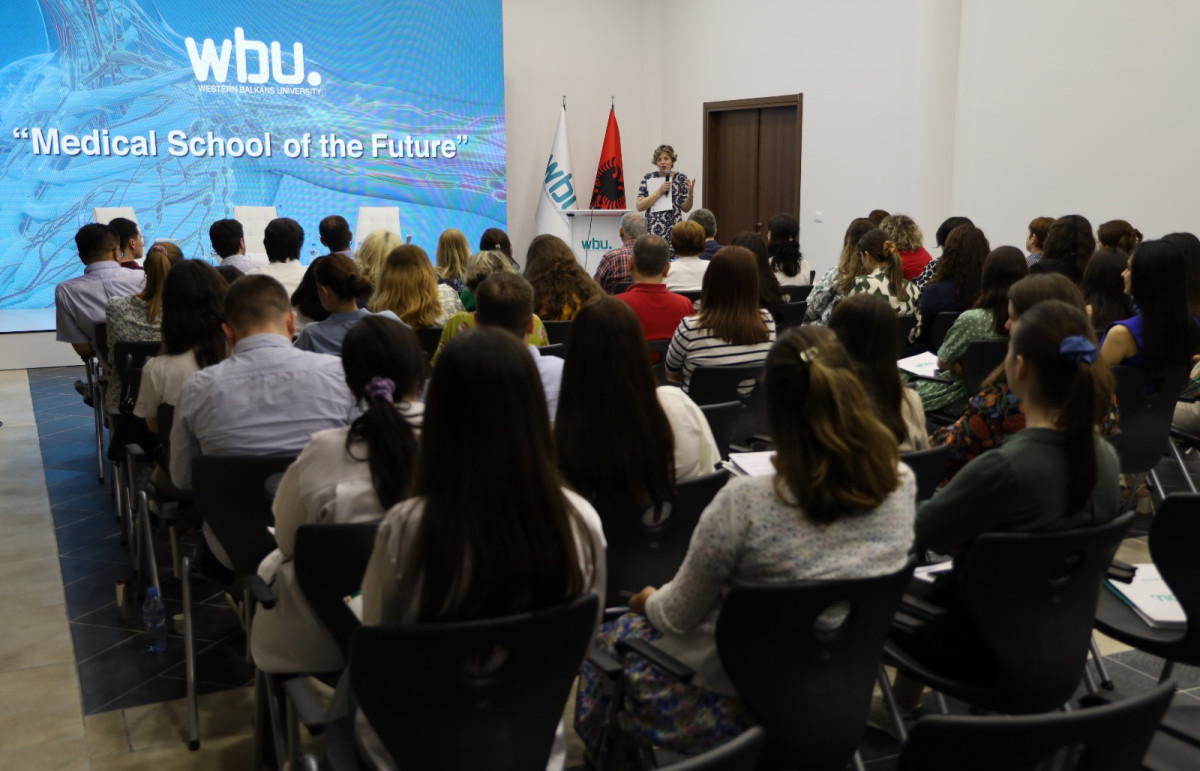 On June 9th 2023, it was held the Open Forum "Medical School of the Future at Western Balkans University", in the framework of the integrated second cycle study program in Medicine, as the first of its kind in the area, in consultation with the Cambridge University Medical Education Group (CUMEG), UK.


The Rector of Western Balkans University, Prof. Dr. Evis Sala, guided the discussions and valuable professional experience sharing sessions, after the welcome speech. Prof. Sala emphasized the importance of the integrated curricula in accordance with the highest professional standards that offers variety of concepts and perspectives in the field of medicine.

The Open Forum began with the insightful presentation delivered by Assoc. Prof. Albana Halili, Deputy Rector of Western Balkans University, focusing on the general overview of the educational approach and course content of Medicine study program. Assoc. Prof. Seda Artis, Acting Vice Dean of the Faculty of Dental Medicine, proceeded by providing the presentation on the organizing the Medicine curriculum in themes and vertical modules in order to establish a study program that delivers a blend of professional knowledge, skills and values.

The Open Forum concluded with a Q&A session and further discussions by the medical doctors and all the participants who expressed their commitment on providing high quality and innovative study program in medicine.